| Current Rates | Walking | Riding |
| --- | --- | --- |
| Monday - Friday | $26 | $41 |
| Saturday & Sunday | $29 | $44 |
| Senior (After 2pm on Weekends/Holidays) | $16 | $31 |
| Twilight | $16 | $31 |
| Sunset | $10 | $17 |
| Juniors (After 2pm on Weekends/Holidays) | $12 | $27*** |
| Youth (After 2pm on Weekends/Holidays) | $8 | $23*** |
| | | |
| | | |
Cart Fees (Riding)
18 Hole | $15.00
9 Hole | $8.00
Sunset | $7.00
Must be 18 to Rent Riding Cart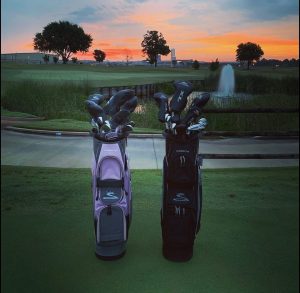 Driving Range Details
If you love to hit quality practice balls from well maintained turf, then the Discount Range Card is perfect for you.
Our range tee is over-seeded in the winter to stay green year round. Our target greens with bunkers offer great visualization during your practice session.
Range Fees
40 balls for $4.00
80 balls for $8.00
Discount Range Cards
South Lakes Golf Course offers a full array of practice facilities including driving range, putting and chipping greens. Please contact the Pro Shop for lesson rates: 918-746-3760.
Discount Green Fee Cards
25 Rounds for the Price of 20 Rounds
Regular Fee | $520.00
Senior Fee | $320.00
Junior Fee | $240.00
Youth Fee | $160.00
Practice & Play Cards
10 Rounds & 25 Buckets of Balls – Represents a 20% savings off the daily rate.
Junior Practice & Play Card | $176.00
Youth Practice & Play Card | $144.00
Annual Memberships
Senior Annual Membership | $1200 (Good M-F and after 2 p.m. on weekends)
Regular Annual Membership | $1950 (unrestricted)
*Cart Fees not included with Membership